nathan nicholas, 3/10/11
Posted:
Mar 17, 2011 4:32 pm
my little boy nathan nicholas was born 3/10/11 via c-section at 32 weeks. we had some pre-eclampsia/PIH issues and they tried to induce me with pitocin but i did not have a single contraction. i still don't know what a contraction feels like! i had no labor at all. i'm home from the hospital as of tuesday and working on recovering from my c-section. nathan was 2 lbs 15 oz at birth and is now 3 lbs 1 oz, we are not sure how long he will be in NICU but it will be a few weeks at least. he is doing great!
minutes after birth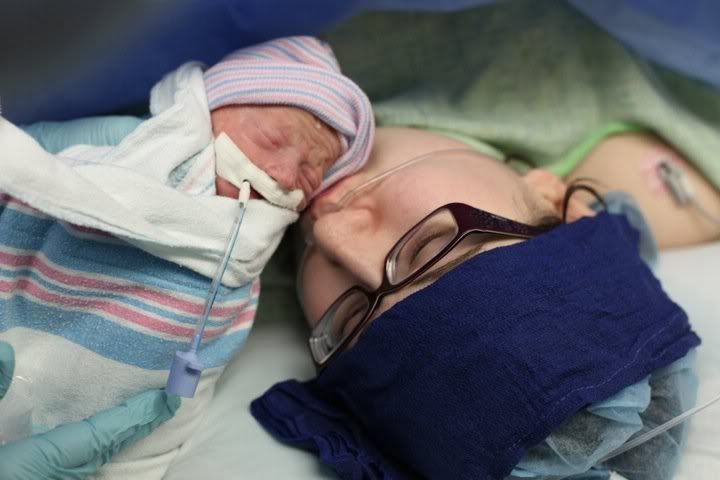 the one and only time i was allowed to hold him