I was to be induced Monday night, but he had flipped to breech. I opted for the version the next morning. Of course by then he had flipped back!
On Tuesday they started the pitocin at 8:30am. By 3 pm I was at a 7 and he was born at 3:39pm. The doctor barely made it, and I think I only pushed once.
He was born at a healthy 5lb15oz (36w1d) and was 19 in long. They had the nicu nurses there due to gestation and my nutrition issues. He received a 9/9 on his apgars (which is unheard of in Colorado!) No problems breathing at all. They did have to warm him up a bit. He is great at nursing and my milk is coming in faster than expected. I got the feeding tube out that night when I proved I could hold down water. I have enjoyed not throwing up since his birth
Would love to add a picture, still trying to figure it out. Ok, got it!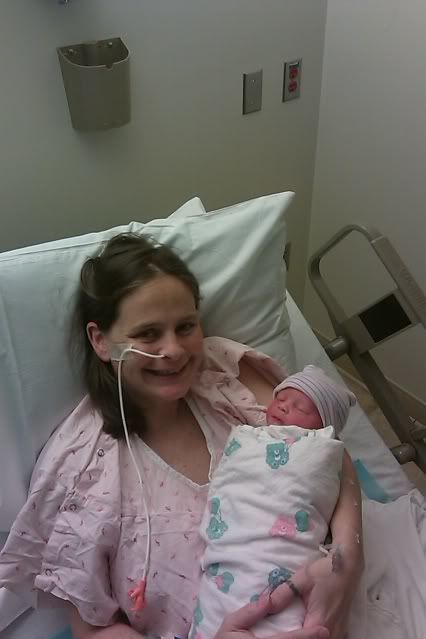 The support on this board is fantastic!
So, I got my tubes tied after he was born and the doctor found lesions inside my belly. Apparently, they were attached to my stomach which prohibited it from moving up as my uterus grew. She said it was super stretched and thought it may be responsible for ny being so sick. Interesting, but we will never know since it is obviously my last baby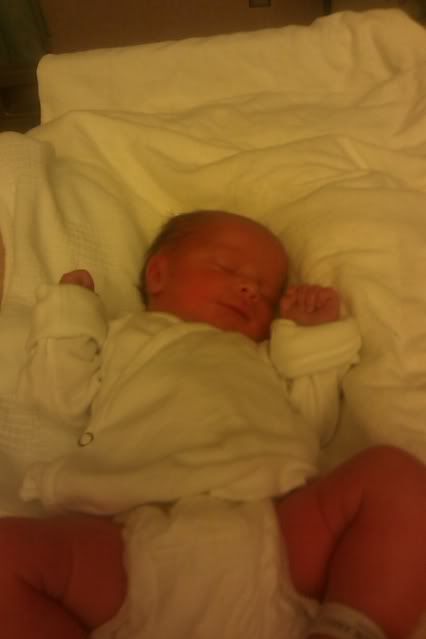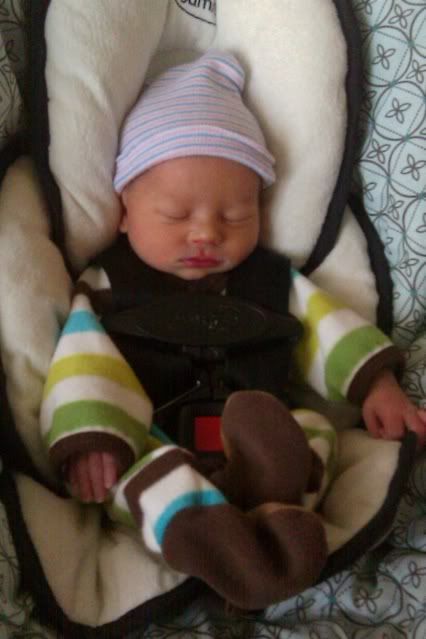 [/img]